Nutz Over Carrot Soup- BY CHERIE T.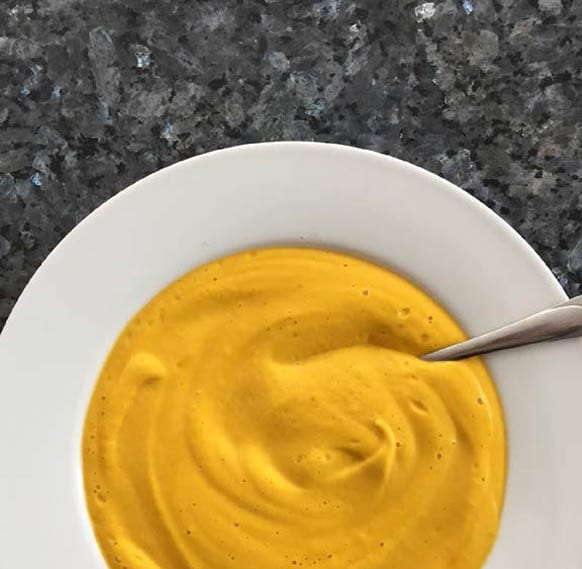 INGREDIENTS
3 cups chopped organic carrots
1/3 cup chopped onions
1 garlic clove, chopped
1/2 cup raw cashews, chopped
1-2 tbsp olive oil
1/2 cup unsweetened almond milk
Salt and pepper to taste
DIRECTIONS
In a medium size saucepan, simmer carrots with enough water to cover until tender. Drain but reserve liquid. Let cool slightly.
In a separate saucepan or griddle, sauté onions, garlic, and cashews in olive oil until golden brown. Set aside.
Place carrots and cashew mixture in a Vitamix or heavy-duty blender with enough of the reserved broth to cover. Blend until it becomes a thick soup. Add a bit more broth, if needed.
Add unsweetened almond milk and blend again until creamy and a nice light orange color. Add salt and pepper to taste. Serve warm.
Tip:
For garnish, sprinkle on additional chopped roasted
cashews or roasted pepitas (pumpkin seeds) for color.
In early spring, fresh peas are a lovely garnish.